Note to mari-lwyd groups:
Would all Mari Lwyd groups or individuals please contact Mick asap to register for the 2019 Mari Lwyd Pageant. Contact Mick info@greenmanbackpackers.co.uk, Mobile 07870 611 979.
Saturday 19th January 2019: the newest old tradition in wales (or is it the oldest new tradition in wales?). The ancient traditional local celebrations of the new year hosted by the Greenman Backpackers, Chepstow's Award Winning Accommodation.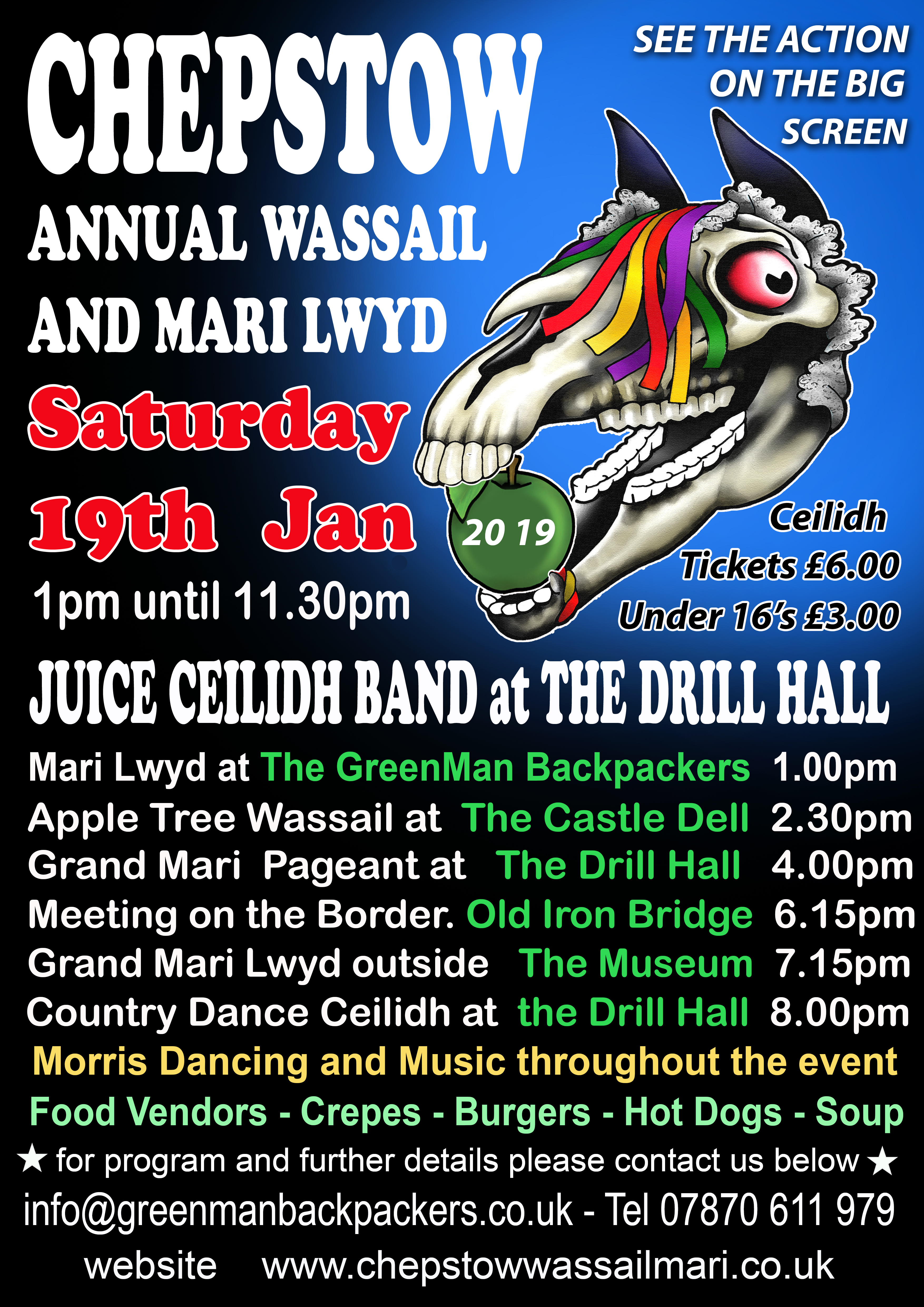 Film:
MARI LWYD from HEX HOUSE on Vimeo.
Where to stay:

Affordable accommodation is available at: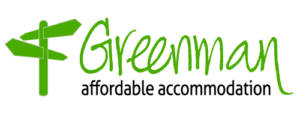 Merchandise:
This is the 4inch by 4 inch vinyl sticker will be available for 50p. Will also be T shirts avalible with the same design for £12. Small, Medium, Large, XLarge, XXLarge in black.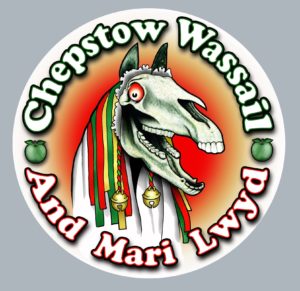 Contact:
Email
Mick Lewis (info@greenmanbackpackers.co.uk)
Mobile
07870 611979